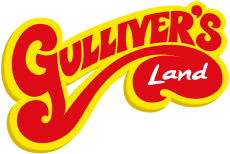 Gulliver's Land discount codes and deals
Gulliver's Land is a children's theme park located in Milton Keynes. The park offers a variety of rides for children aged 2 to 13, which makes it a great park for families with young children.
This overview was created by Spydeals to help you find the best prices for tickets to Gulliver's Land. We manually scour the web in search of the best offers so that you do not have to worry about doing so. This page features all of the most recent deals, discounts and codes that we could find.
If you have found a great voucher or deal that has not been added to our page yet, you can always share it. That way, we can keep our overview updated and make sure that no one has to pay too much for their entree to theme parks like Gulliver's Land.
Gulliver's Land Deals and Voucher codes
View the newest Gulliver's Land deals and voucher codes of this moment
Free entry for dads during the father's day weekend
Dads accompanied by full-paying visitors now get free entry to Gulliver's theme parks during the father's day weekend (June 15th and June 16th). Book your ticke...
Family Fun Run (1 mile) + free park entry
Gulliver's Land hosts a 1 mile family fun run on July 14th. The first 1000 participants in the fun run that book tickets online (at least 2 days in advance) get...